Digital signing
Legally valid, simple and cost-effective.
Trusted by over 1000 organisations
Try it out now
The most user-friendly signing solution
Replace the paper signature with the digital signature. Simplify and digitize the signing process within minutes.

✓ Sign from any device
✓ Add up to 12 signers per document
✓ Send general terms and conditions or attachments easily
✓ Use your own branding (logo, texts, own domain name and own company portal)
Monitor progress
See at a glance the progress of your signature requests. Easy and secure overview via your own portal.

✓ Clear overview
✓ Real-time progress tracking
✓ No signatures received? Send automatic reminders
✓ Only you and the signer(s) receive the signed document. We respect your privacy and apply the privacy-by-design principle.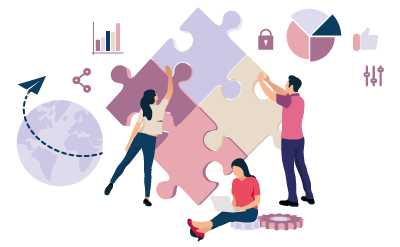 Work faster and smarter
Save yourself and your organization time, effort, money and paper by digitizing the signing process.

✓ Save up to thousands of euros per year
✓ Reduce paper use for a better environment
✓ Reduce errors
✓ Save tens of minutes per signature request sent
✓ Legal and secure
✓ More flexible and user-friendly for signers and customers
Start your 14-day FREE trial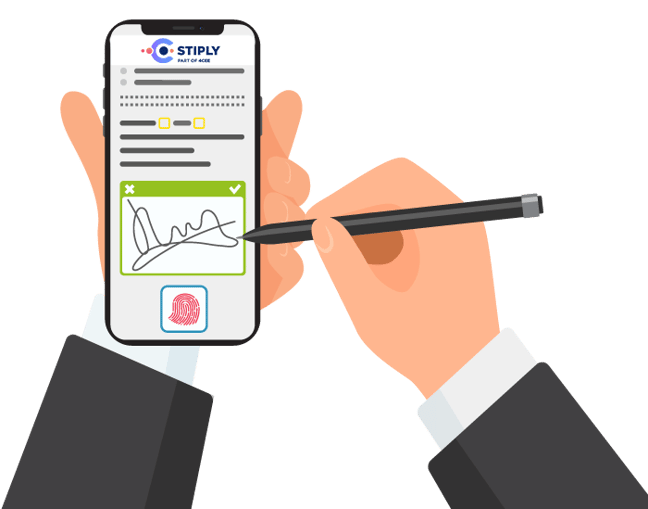 What does Stiply cost after the trial period?
User-friendliness is important for Stiply. So is our pricing. You pay per user and not per signature request or signer. We keep it simple and clear. With a Stiply subscription, you can start sending documents with peace of mind. You don't have to worry about credits etc.

You can work with multiple users in one environment. This is very convenient in case of illness or vacation. Add a user from within the application and he or she can start working directly from the same environment.

Prefer a separate environment from another department? Then create a new environment and add users from the same department, for example.
Complete
Stiply Web - Professional
A simple & quick start
30,-
35,-
per user, per month
No need to worry about the number of documents or credits. You pay per user!
Up to 20 signees included per document
Get your document signed in a specific order or at random
Possibility to add attachments
All field types
Use Stiply for Word
Authentication methods
Automatic reminders
Adress book function
Template function
Automatic field placement with tags
Your own look-and-feel/ branding
Seinging emails from your own domain**
Bulk functionality*
Customer experience and flexibility
Stiply Web - Enterprise
Work within Stiply with all your colleagues
All standard Stiply Web functionalities
Enterprise signing application
360° customer experience
Focused on growth and flexibility
Centralized management of the application
Integration possibility with our API documentation
SLA
Use Stiply for Word
Your own company portal on your own domain
Multiple environments/departments
Integrate into company software
Stiply Connect API
Work with Stiply from your software
Sign documents digitally
All web functions from an API integration
API documentation
SDK (PHP & C# .NET)
All field types
All authentication possibilities
SMS authentication can be activated for €5 per user per month.

Direct debit authorizations cost €10 per user per month.

iDIN costs € 0.70 per identification (no fixed costs).

* For bulk functionality € 0.75 per signer is additionally charged.

** Mailing from own domain name can be activated for € 7,50 per account/month.
For accounts with more than 10 users, this functionality costs € 15 per account/month.